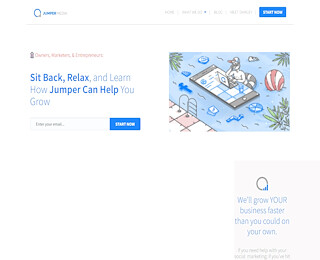 Get Instagram Automation from Shirley
Given the rise of social media influencers and their popularity, it only makes sense that they will need some automated assistance for their social media platforms like Instagram. As a brand with a considerable following, it will be challenging to keep track of all the engagements within your account. So, with the idea of Instagram automation, this will make life easier for the influencer and brand itself.
It made it more difficult for various brands and influencers to promote any product with Instagram's algorithm. Some resort to auto comment bot for Instagram or other bots that will generate more likes. People look for; how to auto-comment on other posts on Instagram. But as a brand and influencer, you want to turn each engagement into customers. So, instead of spending your time and resources on bots that operate as an Instagram auto commenter, it's better to use the finest influencer management tool.
 FAQs
1. Who Is Shirley?
It is an influencer management platform that brands can use to assist them in their digital promotions through their automation service. It could include auto-comments on Instagram, get more likes and followers, and increase engagement. But instead of bots, real people work behind this automation service. It also allows you to keep track of the influencers in just one platform.
2. How Does Shirley Work?
After opening an account, select a campaign type, whether one-time or recurring and input a campaign name. From there, you can start to set up post requirements. Input the tracking posts through entering what hashtag to use, and how many story posts or regular posts must be posted within a given timeframe.
Set up email templates and reminder sequence to communicate with the influencers like a welcome email or reminders about putting up their posts. Once everything is loaded in, review the campaign, then click "Create."
Connect through a Shopify account, which will let you ship your products to your influencers.
3. How to Invite Influencers?
The brand can use an email template that will serve as an outreach email for all prospective influencers inviting them to join the campaign. A link will then be sent where these influencers can sign up. Through Shirley, the brand will be able to track who among the invited influencers have signed up.
4. How to Keep Track Of These Influencers?
Through the Shirley account, you can keep track of the influencers' activity under the "Influencers" tab. It will also let you remind the influencers to do their story or regular posts. Once posted, Shirley will then collect these posts and put them in a library. Through this tracker, the brand can see the analytics per influencer. And through this, they will be able to see among the influencers is performing the best.
Stop worrying about getting more engagement or managing posts by influencers or even how to auto-comment on posts and other posts on Instagram. It's time to meet Shirley and let it work its magic. Let it work on the things that you don't have the time for. Schedule a walkthrough with this link and meet Shirley.
Instagram Automation Service