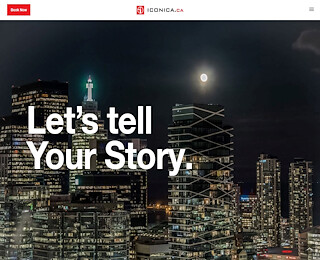 The real estate website is the first marker of the quality of your business. Study shows that most people will judge the listings to determine the credibility of the listings and real estate service. It only takes less than a second to get an impression of the business, and 80% of the site's visitors will leave if they do not appreciate the design or have difficulty navigating different features.
There are many options for a great real estate website, and you must be careful to ensure you find an informative and well-constructed website to convey an accurate message. The following are some of the critical features of a real estate website, so keep reading to understand more about different real estate website design strategies.
Things You Need To Understand About Real Estate Website Design Services
Maintain A User-Friendly Navigation Style
Real estate websites have a lot of navigation, and an excellent way to make them attractive is to make sure they are simple and easy to maneuver. Most people love the appeal of a classic them with clear headlines, clean buttons, and beautiful displays of the listings. Our strategy here is to use font, links, and menus with attractive aesthetic elements that are elegant and easy to control. Some of the most important things to consider to ensure smooth navigation include:
Creating a professional about page with detailed descriptions of the real estate business
Pages with listings of properties in different neighborhoods
A page or floating menu describing the summarized process of selling or buying a home
Precise information on different financing options available for your property
Blog content to describe deep information about the credibility of the real estate business
An easily accessible contact page where visitors can add in all the information they need to enquire about different topics or properties
A Web Design For Realtors With Clear Marketing Targets
Many real estate agents understand that the website is as much an aesthetic portal as a marketing tool. The marketing expert can make things run more efficiently by embedding the right marketing tools such as SEO, blogging, and structured marketing setup to target different demographics, property types, and community groups. We can easily design a website from scratch with all these critical factors, so users can quickly land on the suitable properties and other information that will help with their research and purchase.
Advanced Search Tools For A Professional Website Design For Real Estate
How easy can your website visitors narrow down to the suitable properties? You can easily do this if the site has an advanced filter to browse through listings and find a unit in the right area with the correct number of baths, architectural style, and more.
We love to add an advanced feature with descriptive details of different property categories and points of interest. They do not have to choose or fill in every single option in the search system, which means they can leave the search as open-ended as needed until they narrow it down to a fitting property description.
The real estate website is unlike any other, and you want to hire real estate web designers with a reputation for producing excellent work. Contact us here to get started with a consultation.